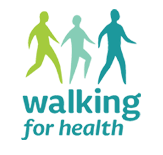 Come and join us every Monday as we walk around Cheddleton taking in the scenic views around the Churnet Valley, the Canal etc. Walks are usually of 60 to 90 minutes duration and cover an average distance of between 2.5 and 3.5 miles.
Walks include the village, the canal tow path, fields and woodland, some include some stiles and/or some hills.
We meet at the Boat Inn car park in Cheddleton MONDAYS @ 1.45 PM for a 2.45PM Start.
On the FIRST Monday of each month we offer a SHORT WALK of about 30 or 40 minutes for anyone who is just starting to walk or resuming walking or recovering from injury or illness etc.
On the LAST Monday of each month we offer a walk away from Cheddleton, usually a 5 - 10 minutes drive away ( car sharing where required) to give our walkers something different. E.g. Consall, Coombes Valley, Deep Hayes etc. For these walks we meet at the Boat Inn at 1.40PM or at the venue where we are walking notified in advance.
All walks are FREE although some walkers do call in the Boat after the walk so bring some change if you fancy a cuppa!
Liz Rhodes Tel: 01538 372740
Dave Windley Tel: 07922 823159
Please ensure you wear appropriate clothing (check weather conditions) and footwear.
Liz Rhodes Tel: 01538 372740, Dave Windley Tel: 07922 823159