Submitted by

Caldon and Utto...

on Tue, 24/04/2018 - 07:23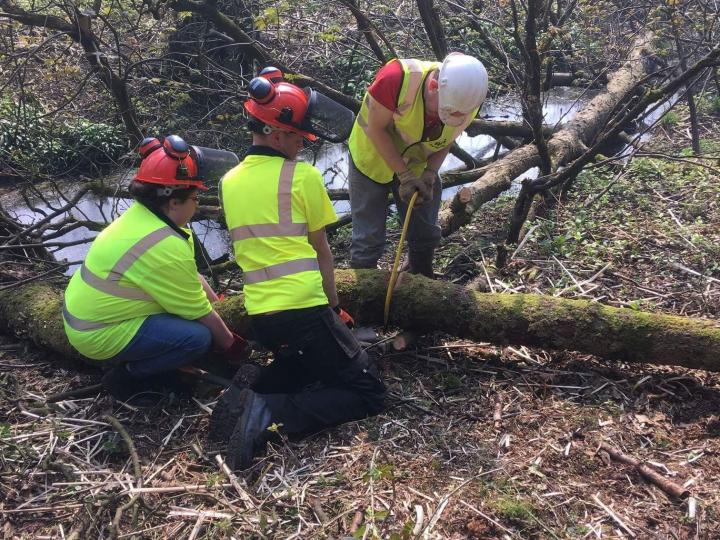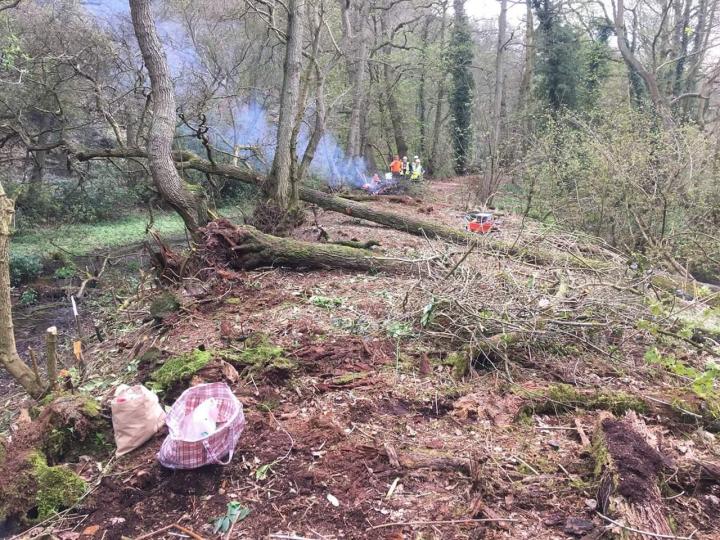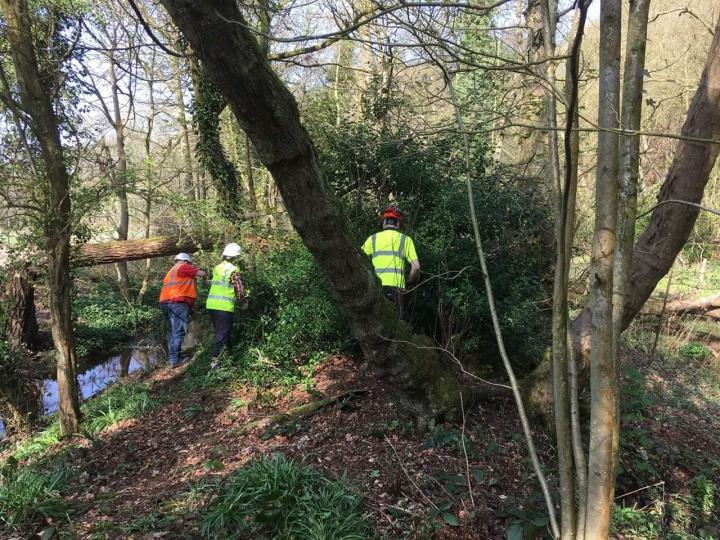 A productive weekend has been had on the Uttoxeter Canal with the help of volunteers from Waterway Recovery Group (North West) and Caldon & Uttoxeter Canals Trust. The plan to reinstate the towpath between Crumpwood and Alton for walkers is coming along really well, with about a third of the route now cleared since we began last November. In addition, the clearance of logs felled last October at Milepost 23 means the canal in that area very much looks the part. A little bit of heritage uncovered, having been largely untouched since the canal closed in 1849.
Clearance of scrub and selective tree removal also improves the habitat for species. The work undertaken by CUCT and WRG, advised by RSPB, near to Bridge 70 as part of the Churnet Valley Living Landscape Partnership have resulted in improved water quality and wider species diversity in the area as well as improved access for walkers and cyclists. The Trust plans to carry this on in other sections of the canal, where it is feasible. So our work is good for wildlife, good for heritage and good for people.
We recently discovered that a section of towpath near to Slain Hollow was removed and a drain to the adjacent mill stream added in the early 20th Century. This was presumably to stop water build-up in the lower levels of Alton Towers estate next to the canal. Originally the canal had a spill weir in this section so an upcoming task for our volunteers will be to see why that was not working and whether it can be restored. Parts of the largely buried weir are just about visible next to where the mill stream crosses under the railway line, having run parallel to the canal for half a mile or so. In order to allow walkers to use this part of the towpath the removed section will need to be reinstated.
If you would like to be involved in our ongoing project please join one of our monthly work parties on the third Thursday of the month. More details can be found in the Calendar.