Submitted by

mel.dyer@rspb.org.uk

on Tue, 28/03/2017 - 16:47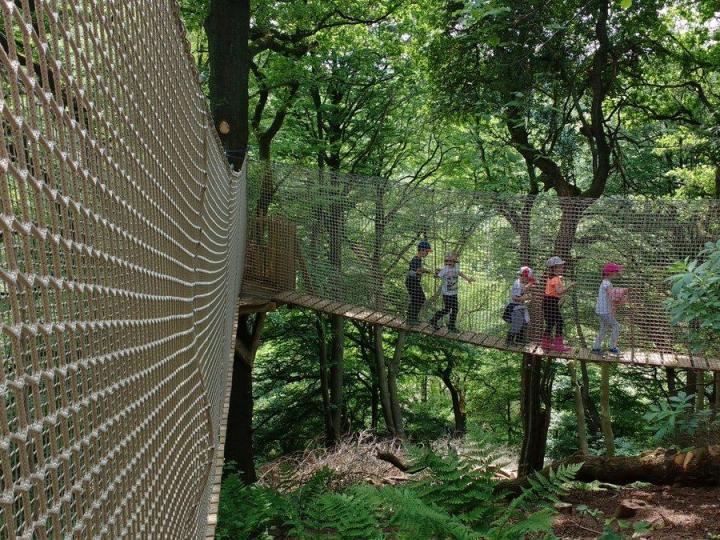 RSPB Coombes Valley is looking for an individual or a group of people to run our exciting parent and toddler session.
Where: RSPB Coombes Valley
When: All year round
Commitment: One day per month
Duration: Ongoing
Why we want you:
Are you great with children and adults and passionate about introducing children and toddlers to
the natural world?
We are looking for a calm, organised and passionate individual to lead, plan, prepare and deliver
our new parent and toddler group. You will be excited by selecting themes for each monthly
session and developing activities and games which get children and families outside and
inspired by the natural world. You will also be passionate about the RSPB and can support their
message through all your work.
What's in it for you:
As well as making a difference to a local nature reserve in beautiful surroundings, this is a great
opportunity to meet people from a wide variety of backgrounds and to work as part of a small,
friendly team. Our Valley tots leader will get a buzz from introducing toddlers and families to
nature and creating that connection which can last a life time.
Volunteers will also have the opportunity, if they wish, to receive training on running a session
and in how to recruit members to gain further support for our work, but this is dependent on the
individual.
The skills you need:
We're looking for pro active, outgoing, friendly people with the ability and knowledge to enthuse
toddlers and families about birds and wildlife and create those last connections to nature.
You will need to be great with toddlers and adults so that everyone can get something from the
sessions. The sessions are as much about giving families the confidence to take the children
outdoors as getting toddlers outside.
You will need to be well organised, to plan and run these sessions and also IT literate to
advertise.
Notes:
Appropriate training will be provided and expenses will be re imbursed where necessary. The
RSPB is the country's largest nature conservation charity inspiring everyone to give nature a
home. Your time and skills could make a real difference to the work of the RSPB and it would be
great if you could join us.
We are looking for an individual or a group of people to run this exciting session.
For more information, contact:
Mel Brown
Coombes & Churnet Valleys
Six Oaks Farm
Six Oaks Farm
Bradnop
LEEK
Staffordshire
ST13 7EU
Telephone: 01538 384017
Email: Mel.Brown@rspb.org.uk