Submitted by

Rosemary Hale Artist

on Tue, 02/05/2017 - 13:45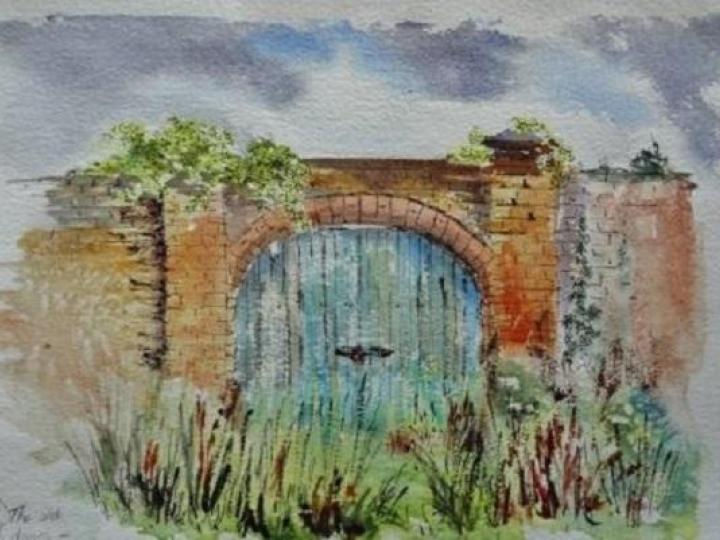 I will be running some outdoor sketching days showing how to capture the essence of a scene from life using pencil, pen and watercolour.
Thursday 29th. June - Tissington Village, just north of Ashbourne is a delight - full of lovely and interesting subjects…plus a great tea rooms! Emphasis here will be on drawing with pencil and/or ink.…village scenes with buildings and adding watercolour afterwards if there is time. Meet 10.15 on the village roadside parking by the tearooms Finish about 4pm Address: Tissington Village, near Ashbourne DE6 1RA
Wednesday 9th. August - Wetton Mill where we enjoyed such an excellent day last year. This time the emphasis will be on learning to capture the look of running water and the bridge, and particularly the look of stones underneath the surface of the water. Watercolour and/or pencil/ink. Start 10.15am. Meet at the car park on the far side of the river from the Tea Rooms. Finish about 4pm. Address: Wetton, Nr Ashbourne, Derbyshire, DE6 2AG
Wednesday 16th. August - Consall Forge in the beautiful Churnet Valley is the location for this outdoor day. Not only does it have nostalgic subjects such as the old railway station, lime kilns and the canal …it also has the Black Lion pub. Line and wash (watercolour) is the theme, although if you prefer another media, bring along what you will! Meet 10.15am at the car park opposite the pub. Quite a bumpy access road to this place but it is like stepping back in time once you get here and I believe you will think it worth the effort. Finish about 4pm Address: Consall Forge, Wetley Rocks, Staffordshire ST9 0AJ
Wednesday 23rd. August - Roaches. The BIG VIEW in watercolour is the theme for this outdoor day at the Roaches, north of Leek. Widespread views over farmland to Tittesworth reservoir one way, or uphill in the other direction are the jagged outlines of the Roaches Rocks. A very nice Tea rooms just down the road as well. Meet 10.15am at the car park layby just underneath the Roaches. Finish about 4pm. Address: Roach Road, Upper Hulme, Leek ST13 8TY
Booking for all my outdoor painting days is essential. The cost is £40 each.
Please check availability by ringing 0772 8483446 or 01538 260007 or email Rosemary on mail@rosemaryhale.co.uk