Submitted by

RSPB Coombes Valley

on Mon, 05/02/2018 - 13:44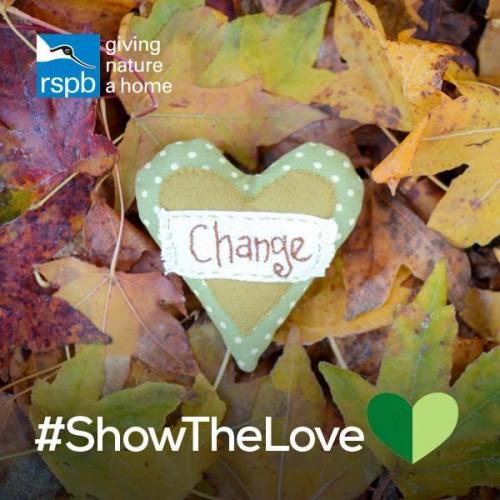 Climate change is already having an impact on much of our wildlife. Help us turn red hearts green from 6-14 February to Show the Love for all the things we want to protect from climate change.
What is the #ShowtheLove campaign?
The RSPB is one of over 130 members of The Climate Coalition and sister organisations, Stop Climate Chaos Scotland and Stop Climate Chaos Cymru. Together we are the UK's largest group of people dedicated to climate action. Climate change is already affecting much of the wildlife we love. Warmer seas are causing some seabirds to struggle to find food, and unseasonably wet weather has seen the nests of some wetland birds washed away, devastating populations. Meanwhile birds traditionally found in warmer climates, such as egrets, are becoming more common in the uk. We're working hard to make a difference, and are determined to make sure our nature has a home in the future.
How can you get involved?
Show your love by:
Making, sharing and wearing a green heart
Telling us about the changes in nature you've noticed
Joining the conversation and sharing your stories with #showthelove
Read more at https://www.rspb.org.uk/get-involved/campaigning/climate-change-effects-...