Submitted by

Catherine

on Thu, 30/08/2018 - 22:14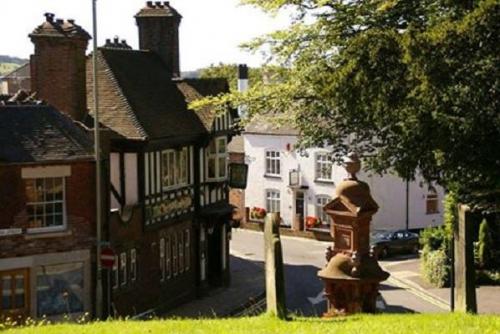 On 5th August 2018, the Cheadle Moorlands Litter Pickers were founded by Nicola Cooper and Christine Broad of Cheadle, Staffordshire Moorlands. A group of 12 litter pickers came together following concerns about neglect in the town highlighted in local media. The mission of the litter pickers is to make Cheadle a cleaner place, to de-litter and tidy the town and nearby surrounding countryside area on behalf of residents and visitors.
The Cheadle Moorlands Litter Pickers will meet at 10am on the High Street first Sunday of each month outside Bargain Booze and we welcome anyone who wishes to join us in our mission. The Cheadle Moorlands Litter Pickers have their own facebook page.
While de-littering Cheadle collectively we need to consider the effects of litter pollution on the town and rural environment. Those who drop litter in Cheadle or who throw it from their cars in the town or in surrounding countryside are the problem but collectively and with a conscience, we are the solution.
It is now time for all of us to go out of our way to pick up trash littering the town of Cheadle. We must all work towards making Cheadle and the local countryside a cleaner tidier and litter free place