Submitted by

Catherine

on Tue, 25/06/2019 - 15:12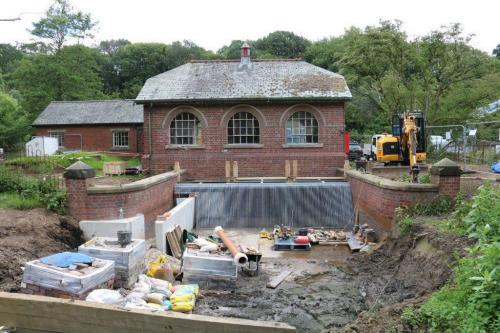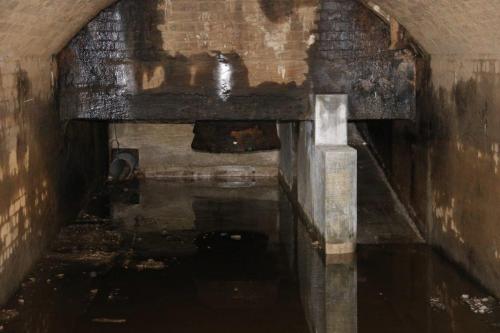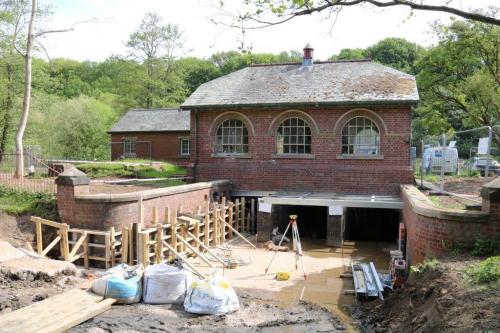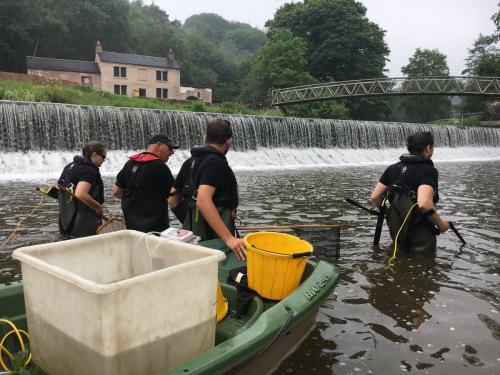 Construction of the fish pass at Crumpwood Weir has progressed well and the project is nearly complete. The site is changing every day with the trash screens and sluice gate supports now installed. Very soon the sluice gates will go in and so will the special fish pass baffles which will allow the fish to swim up the fish pass.
The interesting part of the build is how we we're able to fit the fish pass under the building, which unfortunately will be under water once the fish pass is opened. Don't worry, we're recording this whole process with lots of photos so they can be displayed in the future. In the photo, on the right you can see the entrance of the fish pass and on the left are the two remaining turbines.
The programme has slipped by a week, due to various supply and weather related issues so we're now on track to complete by the 12 July 2019. We do understand that the work could be disrupting to some access and parking in the area. We will continue to work closely with all those impacted by the construction works and will update you with any other changes.
Yesterday our scientists were catching fish below the weir & giving them a special mark. Local angling club will record all the fish they catch with this mark above the weir over the next year.