Submitted by

Catherine

on Wed, 04/09/2019 - 00:00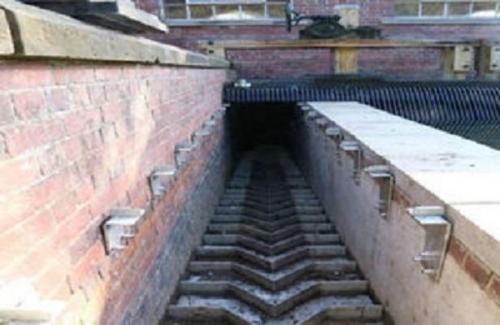 The Fish pass is open!
The fish pass at the Grade II Crumpwood weir is now in action, opening up 7km river for Atlantic salmon, brown trout and more. Helping fish migrate up and down the river means they can find the best habitat to feed, shelter, spawn and grow.
Partners involved in delivering this project include Churnet Valley Partnership, South Staffs Water, Staffordshire Wildlife, JCB, The Marine Management Organisation, Staffordshire County Council, Caldon & Uttoxeter Canals Trust, Staffordshire Archives and Heritage and local historians from Lichfield Waterworks.
"I have visited this site a number of times during construction. Well done to all those involved in this extraordinary novel fishpass, a great example of what can be done to protect our industrial & natural heritage when we work in partnership". Chris Bainger, Environment Agency.
Crumpwood weir, originally built between 1807 and 1811 was part of the Froghall to Uttoxeter Canal and later used for public water supply. Today it forms an important historic feature in the Churnet Valley's landscape. But, while it is very pretty to look at, the 2.7m difference in the height of the water means it is an impossible barrier for fish and wildlife to pass.
As part of the work, Environment Agency fisheries biologists have tagged fish found below the weir and these will be monitored by the angling clubs above the weir so we can evaluate the success of the fish pass.