Submitted by

CVR Official

on Tue, 28/07/2020 - 11:18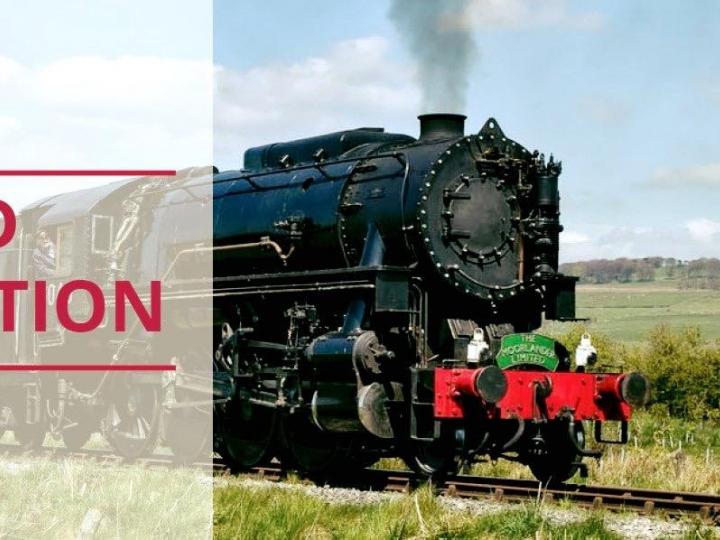 #WeAreGoodToGo
The Churnet Valley Railway is delighted to announce we have received VisitEngland's "We're Good To Go" Accreditation this week. This new industry standard for visitor attractions across the UK, has been introduced by VisitEngland to help businesses within the tourism sector give confidence to potential visitors that they have clear processes in place which comply to the Government's COVID-19 guidance. This includes accounting for the requirements of social distancing, enhanced cleanliness and briefing of staff ahead of the line's planned re-opening on 1st August, all of which has been detailed in a COVID-19 risk assessment that has been reviewed by VisitEngland.
Tourism Minister Nigel Huddleston said:
"I want to encourage the public to experience a great British holiday this summer and be confident that they can do so safely.
"This new industry standard will show people that tourism businesses, destinations and attractions are adhering to the guidance. It puts safety first and is an important move in getting this industry back up and running."
VisitEngland Director Patricia Yates said:
"With millions of jobs and local economies across the country reliant on tourism it is essential that businesses can get up and running as soon as the respective Government advice allows to capture the peak British summer season.
"We want visitors to be able to enjoy their holidays and to support businesses to be confident they have the correct procedures in place. Our priority is to make sure tourism rebounds to once again become one of the most successful sectors of the UK economy and this 'ring of confidence' is a crucial step on the industry's road to rebuilding."
With the summer holidays having now started for many across the UK, and flights abroad still restricted, the Churnet Valley Railway is hoping to provide some sort of activity for families to do during this time. The line will be running steam trains every weekend and Wednesday from 1st August through to September, with the options of a morning train or afternoon train. Boarding at Froghall, visitors will be guided through the new check-in process before having the opportunity to visit both the Pop-up Shop and Takeaway Tearoom service ahead of boarding their chosen train. With everyone seated, the guard will raise his flag and blow his whistle to signal departure through the heart of the Churnet Valley and onto the Staffordshire Moorlands. The highlight of the journey for many will be the sound of the day's steam locomotive challenging the 4.5-mile climb to Ipstones Loop, with it being one of the steepest railway gradients to be found anywhere in the country. The journey will last just under 2 hours, and all tickets must be pre-booked in advance. On most afternoon services there will also be a supplementary dining service, which must also be pre-booked in advance as no upgrades will be available on the day. For full details of the services available, and any other queries you may have, please visit our COVID FAQ section on the website.