Submitted by

Catherine

on Sat, 20/10/2018 - 19:56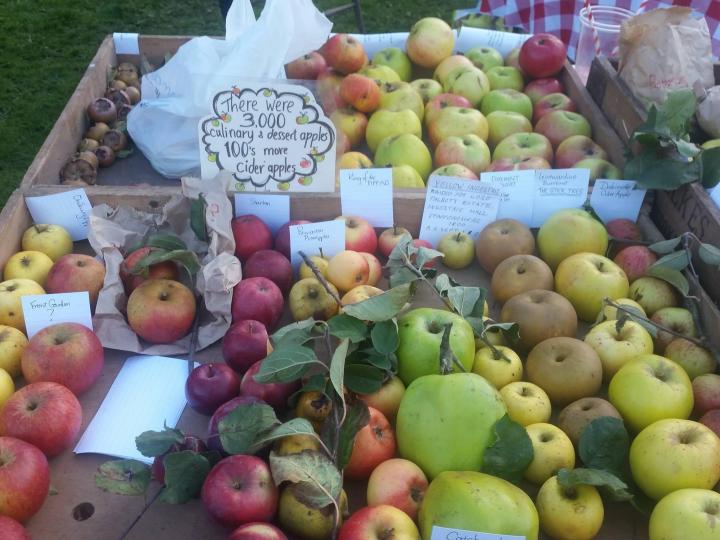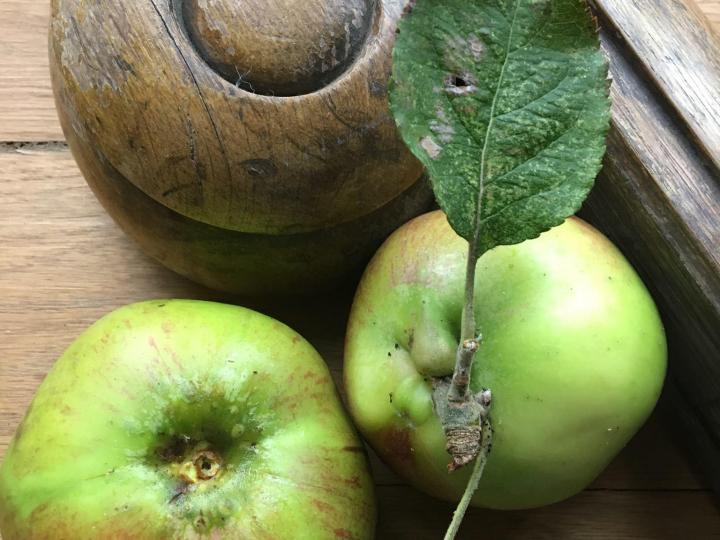 This year's Apple Day at Alton had something for everyone - music, food, drink especially cider, entertainment and lots of community spirit. It also had a fascinating heritage angle. People brought along apples for identification, some from very old apple trees across the Churnet Valley. An old variety from a tree in Whiston stumped everyone, the mystery continues for another year!
We sent this out on social media and we received pictures of a local Bramley apple (the owner thinks) tree and fruit. Possibly 60 - 100 years old! Do you have an old tree? Do you know what variety it is? Share your photos with us and let's explore our local apples!