Submitted by

goldvar

on Thu, 21/12/2017 - 23:30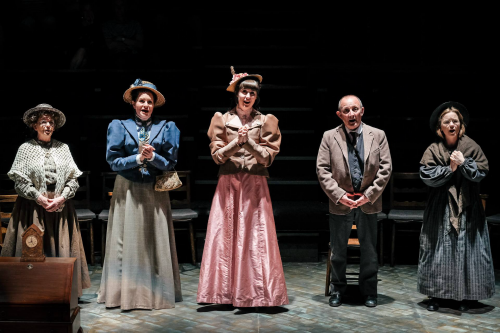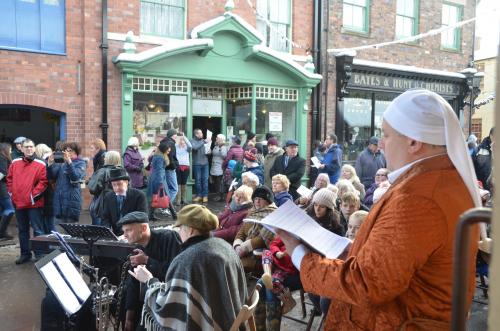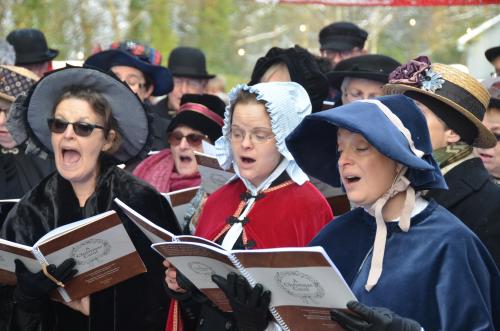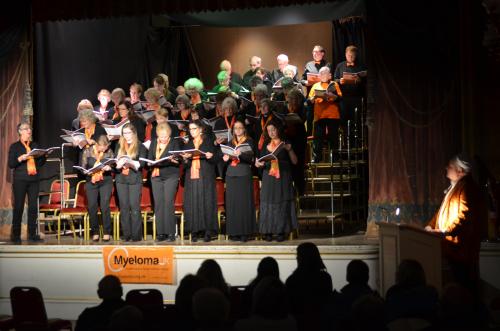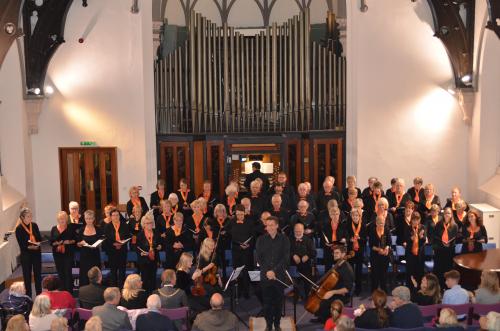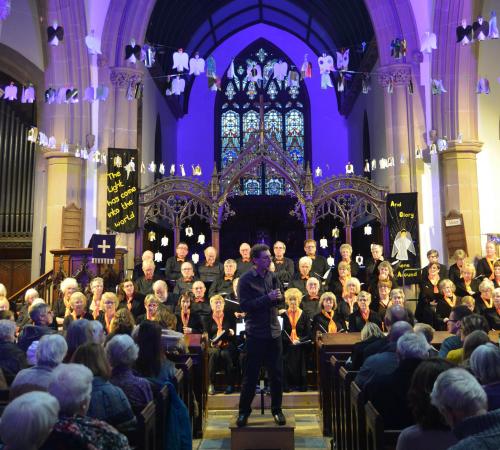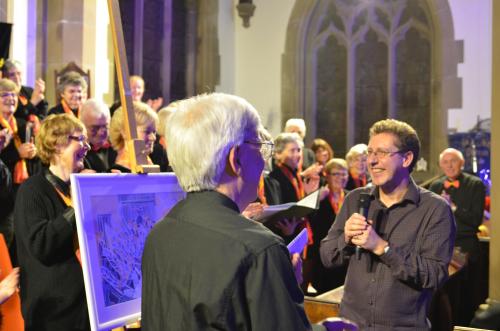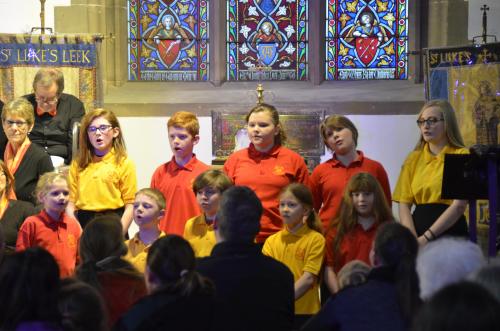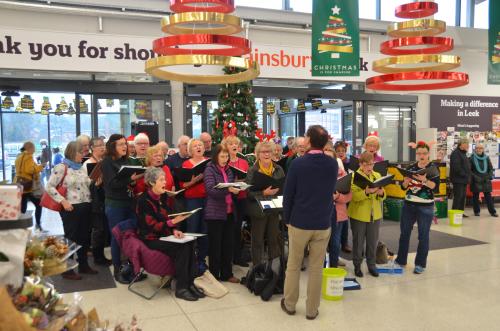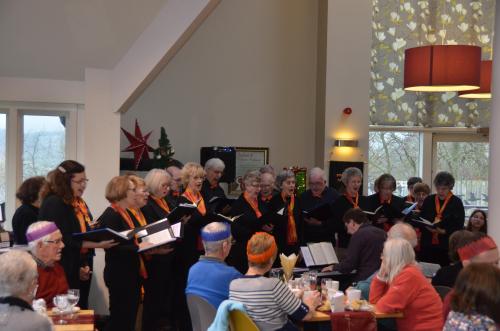 Festive Favourites End Busy Year
The Phoenix Singers brought a very busy year to a close with two concerts, on Saturday December 16th at St Luke's Church, Leek. where Joined by Young Phoenix the emphasis was on favourite Christmas music of the two choirs and well-known carols selected for audience participation.
These concerts, although the main items of the choir's Christmas activities, were however only part of the many Christmas events the choir undertook.
Following members of the choir performing Ashley Thompson's "A Christmas Carol" with Claybody Theatre Group on November 26th at Emma Bridgewater in Hanley this work was sung twice more by The Phoenix Singers this year. The choir returned to Blists Hill Victorian Town, Ironbridge on December 9th where they performed the work as part of the venues Christmas Festivities followed by a charity concert in aid of Myeloma UK held on Dec 12th in the Victorian Theatre at Chatsworth House by kind permission of the Duke and Duchess of Devonshire.
The choir's Christmas would not be complete without our carol singing at Tittesworth Country Park Visitors' Centre and twice at Sainsbury's Supermarket.
While the snowy weather was very pretty members of the choir worked very hard to make sure all these events took place and were rewarded with many members of the public braving the elements to be part of our musical Christmas.
These events mark the end of another hectic year in which the choir has sung a concert celebrating the 150th anniversary of the birth of Arnold Bennett in a gala concert at the New Vic Theatre, Newcastle-under-Lyme, sixteen members also being part of the New Vic's "Anna of the Five Towns" play in which they were seen by over 8000 people
The choir raised over £1500 for Douglas Macmillan Hospice in a charity performance of Faure's Requiem held in Leek at Trinity Church this autumn. In fact, Christmas started very early for the choir as Christmas Carols were rehearsed in September and recorded at Blists Hill for a BBC2 television program "The Sweetmakers at Christmas" which was broadcast before Christmas.
As the year came to an end the choir celebrated their Musical Director, Ashley Thompson's twenty years in that post during which time the choir has gained enormously from his skill, enthusiasm and hard work enabling the choir to sing in so many venues home and abroad, alongside so many brilliant performers. Ashley was presented with a painting "The Phoenix Rising" in the presence of its creator, Leek artist Erica Brook.
It is amazing that a community choir, from Leek, can introduce, without audition, so many to the joys of singing, in a group performing music that so many people come to listen to and enjoy.
The Phoenix Singers rehearse on Monday Evenings at 7:30pm Leek First School, East Street. New members (no auditions) are always welcome. www.phoenixsingersleek.co.uk
Young Phoenix is for boys and girls aged 7 and over and meet also on Mondays during term-time at East Street 6-7pm.