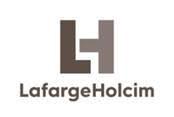 Cauldon Cement Works, part of Lafarge Holcim, produces approximately 1m tonnes of cement per annum of which approximately 25 per cent is dispatched in 25 kg bags. The plant employs around 150 staff at its Cauldon plant. 
Lafarge Cauldon is a partner of Churnet Valley Living Landscape Partnership and has been involved in our habitat creation and grassland project. 
"Sustainability is embedded at the heart of our business, from our vision to our values and strategy. It guides our actions and the way we work. Sustainability matters because it is central to our collective long-term future. Not just for the financial success of Lafarge Cauldon Ltd, but also for the communities in which we work and the environment upon which we all rely. It influences how we work at every level of our business.
"We are committed to managing our operations in a responsible, sustainable way and to develop innovative products, services and solutions to support our customers' drive for more sustainable construction. By working closely with our customers we can reduce the environmental footprint of projects and deliver a more sustainable built environment."
For a list of CVLLP partner organisations please visit our Partners page